"IGN: Many of our readers are curious as to the 100 point increase on Teenage..."
– Dennis Lee, group manager for Konami (IGN, mai 2007). Le jeu sera retiré en février 2012 à l'expiration de la licence. Par ailleurs, Konami a très peu soutenu la Virtual Console, en particulier Super Nintendo : plus de jeux de cette console après 2007. Axelay me manque.
"C'était un leurre pour un projet secret. Ça vient d'un jeu de mot en..."
– Yu Suzuki, à propos du "projet Berkley", nom de code de Shenmue.
"J'ai vérifié la charge de travail du serveur, et durant les quatre semaines qui..."
– Kitai Yū (北井 優) - service Développement réseau Nintendo, à propos de la Boîte aux lettres Nintendo (3DS).
"Personnellement, j'aime jouer à ce jeu en envisageant les personnages qui..."
– Hitoshi Yamagami, producteur de La Nouvelle Maison du Style.
"Well, I'm a big fan of the series. I don't have a particular reason… (haha)...."
– Earth Defense Force 3 (PS Vita), jeu de l'année pour Tomonobu Itagaki.
"Cela me fait penser que je l'ai utilisée [ma fille] en images digitalisées..."
– Yoshihisa Kishimoto.
"We had this city we'd made – it was a fictitious city without a name – and as we..."
– Brian Ethridge, Earth Defense Force Insect Armageddon.
"Fans liked 2017 as much for its issues as they did for its good things, what was..."
– Criticalgamer à Brian Ethridge, Senior Producer chez D3, à propos de Earth Defense Force Insect Armageddon.
"Prenez par exemple le personnage de Hakan. Chez Capcom, on s'est d'abord..."
– Yoshinori Ono.
"We felt that wrath was a good thing to focus on in an action game, because..."
– Seiji Shimoda, game director, Asura's Wrath.
"Originally released for arcades in 1987 as a coin-operated arcade game,..."
– Guerilla War (originally titled in Japan as Guevara), wikipedia.
"[In 1996] I was at SNK. The first project they gave me was a game called Kizuna..."
– Swery (Deadly Premonition).
"I mean no offense though, but its funny how we were all saying we like the first..."
– blood_blues à propos du système A-Life dans NiGHTS into Dreams.
"My role was pretty well defined, and different to my day job in film. An example..."
– Alex Garland (Enslaved).
"The first thing I'd say, and I want to make this really clear, is that I was not..."
– Alex Garland - trois mois de lecture pour rien.
"In some ways this new version of NiGHTS shouldn't even exist. The original game..."
– Nowgamer.
"I personally had nothing to do with Rage of the Dragons and neither did the..."
– Yoshihisa Kishimoto, à propos du jeu de combat sorti sur Neo Geo.
"Quand j'étais en Chine, les piétons traversaient sans cesse la rue au feu rouge...."
– Jenova Chen.
"One night I was playing Mario Kart trying to finish the 150cc league. I couldn't..."
– The Psygnosis story: Nick Burcombe, lead designer, Wipeout.
"Frustrated, [Patrice] Désilets remembered a book he'd read about the history of..."
– The Making Of: Assassin's Creed. Note pour plus tard.
"Un certain nombre de jeux vidéo (comme Zaxxon, Marble Madness, ou encore Crafton..."
– Article "Perspective isométrique".
"We originally added the Moai because we wanted to give a mysterious image to the..."
– Machiguchi Hiroyasu (programmer, team leader Gradius I).
"Ever wonder where Street Fighter's main character got his name? It's..."
– The Man Who Created Street Fighter - 1up.com
"What places do all adults have in common? More ambitious people might be active..."
– Hashino Katsura, directeur du jeu Catherine, via Edge.
"[Quel] plaisir de traîner sans but précis, de s'égarer entre deux..."
– Erwan Higuinen, "Contemplation, Shenmue 2", Cahiers du cinéma hors série cinéma et jeux vidéo, septembre 2002.
"Avant la création d'Akira, j'ai travaillé sur un personnage nommé..."
– Daichi Katagiri, directeur de Virtua Fighter 5 Final Shodown (vidéo).
"It partly depends on packaging decisions — what type of paper is used, the..."
– So how much does all of this cost ? via Gyotoa.
Par Richard DaLuz.
"Takashi Nishiyama: I was inspired by anime and manga from the time, so for..."
– What about the fireball and dragon punch? Were those your ideas?
Margaret Meserve et Marcello Simonetta ont-ils cillé quand l'équipe d'Assassin's Creed 2 leur a annoncé que Julien de Médicis serait assassiné devant Santa Maria del Fiore et pas dedans, pendant l'office ? Ont-ils appuyé très fort sur leurs paupières du pouce et de l'index, comme pour se punir d'avoir accepté de devenir consultant ? A moins...
"Mais en termes de leçons retenues, nous devons nous assurer d'avoir un..."
– Captain Obvious.
"Miyamoto répond qu'ils y ont beaucoup réfléchi, car beaucoup de joueurs y..."
– Entretien avec Shigeru Miyamoto, sur "l'absence parfois regrettée d'un second stick analogique" sur la 3DS, mercredi 20 avril 2011, JVN.com
"Il fut un temps où nous réalisions des produits complètement déplacés."
– Shigeru Miyamoto, à propos du Virtual Boy, de l'Automatic Ultra Scope…
"The recent changes in the yen/U.S. dollar have now allowed us to pack even..."
– Peter Main (Marketing, NOA), sur la baisse de prix du Virtual Boy en octobre 95.
"For the following three and a half years [1999-2002], Data East sold negative..."
– http://en.wikipedia.org/wiki/Data_East
"Ces derniers temps, les développeurs ont eu beaucoup de mal à voir ce qu'ils..."
– Satoru Iwata.
"Si nous avions permis aux joueurs de choisir Princess Peach, il aurait fallu..."
– Shigeru Miyamoto, sur la présence des deux Toad jouables dans New Super Mario Bros. Mii.
"Avec la carte Nintendo DS de Band Brothers DX [Jam with the band], vous devez..."
– Taku Sugioka (Intelligent System) à son patron, Satoru Iwata.
"« Iris » était le nom de code de la console de nouvelle génération sur..."
– Satoru Iwata.
"Tsujimoto: Le tout premier concept consistait à mettre en avant un « jeu..."
– Satoru Iwata avec le producteur et le directeur de Monster Hunter Tri.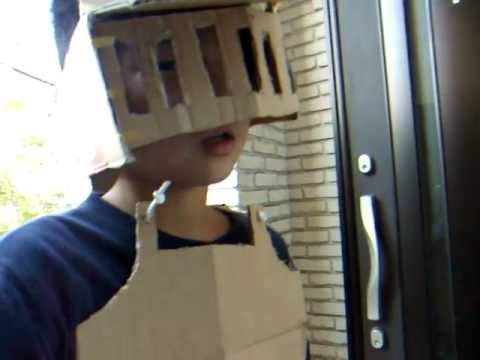 "I'm also looking forward to special selections displaying the shop..."
– Satoru Iwata. Enfin !
"It is certainly an "improvement" over what we had with DSiWare,..."
– The 3DS eShop, or why Nintendo has no f*cking clue.
"When we compare the Disk System with ROMs, factory production was speedy. So Kid..."
– Toru Osawa.